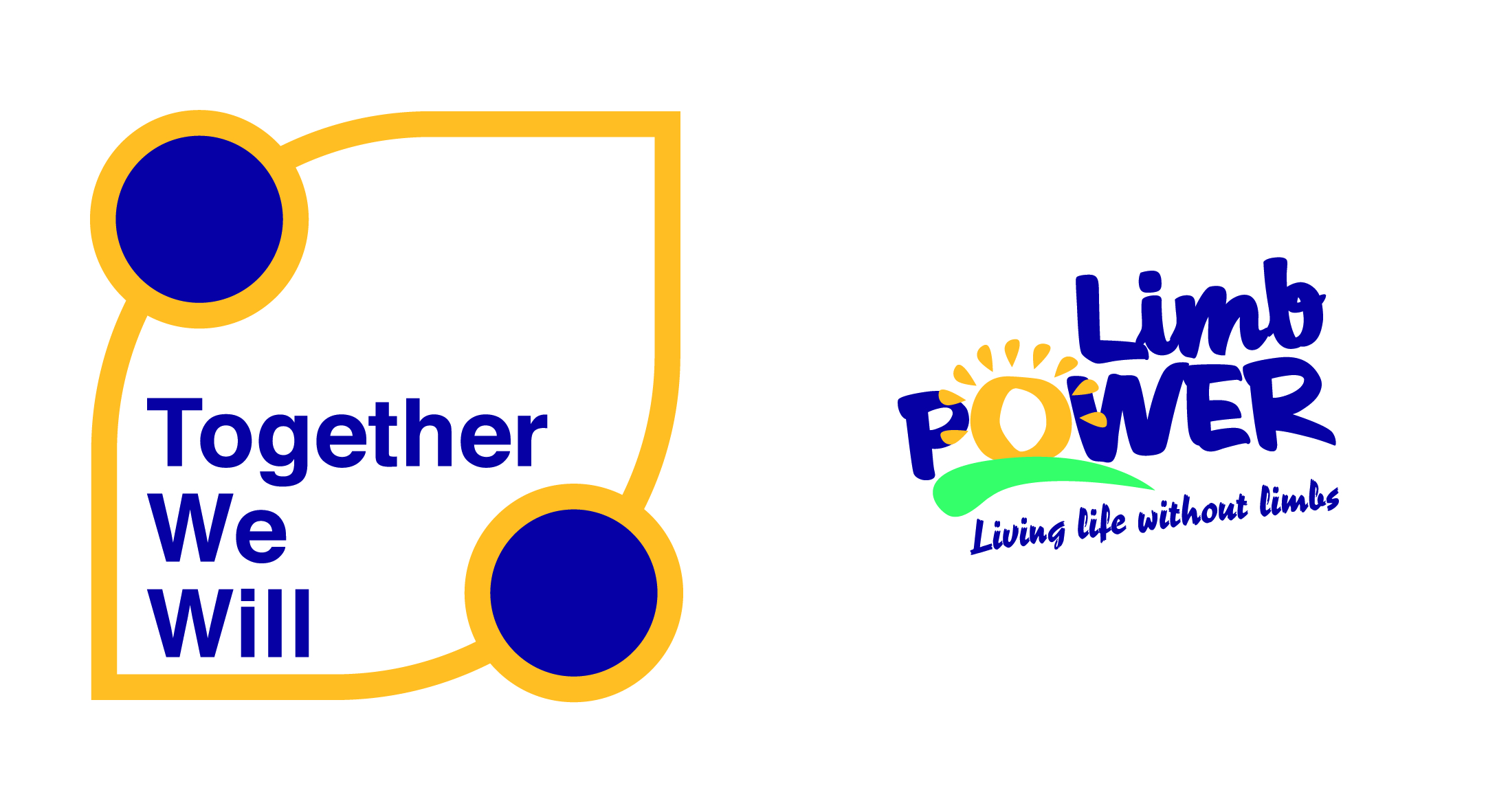 Welcome to Together We Will, a new campaign to support you to be active and stay active with your friends and family.
LimbPower has come together with the National Disability Sports Organisations and English Federation of Disability Sport (EFDS), supported by Sport England to encourage disabled people to be more active.
Together We Will aims to support you to become healthier, stronger and have fun being active.
LimbPower was created in 2009 to engage amputees and individuals with limb impairments in physical activity, sport and the arts to improve quality of life and to aid lifelong rehabilitation. LimbPower is also a National Disability Sports Organisation helping amputees and people with limb impairment reach their sporting potential.
Over the next three months we'll be sharing stories from disabled people, about how and where they enjoy being active with friends and family. We'll also help you to find useful information that can support you to be more active.
Remember, as well as helping us be happy and healthy, being active is a great social activity. It can help you meet people, make friends and give your sense of well-being a big boost.
Information and resources
Learn more about how LimbPower can help you to become healthier, stronger and have fun being active.
Have a think about what you hope to get out for exercise, what you're able to do and when you're able to do it.If you want to meet people as well as get fit, a team sport or join a club might be best. If you're stuck for time, something that you can fit more easily into your day like walking or exercising at home or the gym near work might be better. Think about what you like doing. Different sports have different requirements- speed for sprinting, strength for rugby, hand-eye coordination for badminton, ball skills for football, etc.
Or take up something you've never tried before- horse riding, abseiling, ski-ing or one of the sports specially devised for disabled people. Think broadly. It's not just the traditional sports that will get you fit, what about yoga, gardening or dancing?
If you're not sure how to get started, then why not take a look at our 'How to get Started' or 'Overcoming Barriers' section on our website.

Events and activities
You can also see what events we are running that you can participate in, or those of our partners, on our events page
Joining the conversation on social media. Share your stories and show us how you're being active with friends and family on Facebook and Twitter using #TogetherWeWill.


Find out more about the National Disability Sports Organisations
Together We Will is brought to you by the National Disability Sports Organisations (NDSOs) in partnership with EFDS and is supported by Sport England.
LimbPower and the other NDSOs are a great starting point for many disabled people who want to be more active. They provide advice, support and opportunities for people of all ages with specific impairments. Find out more.